Galvin Green attracts growing number of younger golfers
25 February 2021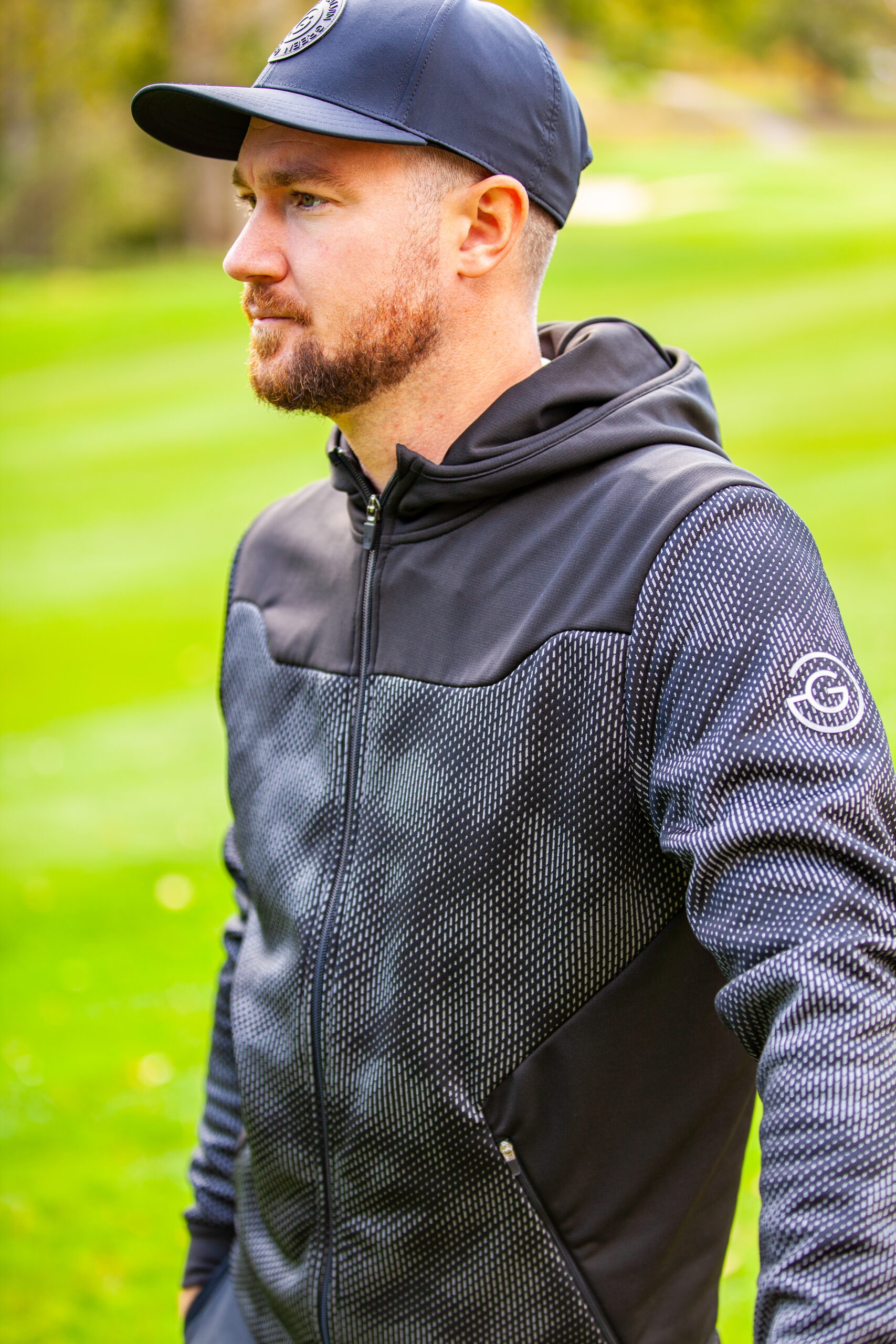 Leading high-performance golf clothing brand Galvin Green has seen a surge of interest from younger golfers amongst its customer profile over the past year.
The largest percentage of purchasers of its award-winning Multi-layer garments are now golfers aged between 25-34 years old, which is also the fastest growing age range for the brand. While the number of younger golfers aged 18-25 buying Galvin Green between 2019 and last year almost doubled.
The brand credited with having the largest market share of the waterproofs sector across the UK & Ireland has seen evidence of an increasing number of younger golfers turn to its products since 2019. This trend is especially true in the UK, Europe's largest golf market.
Garments like the revolutionary GORE-TEX SHAKEDRY™ jacket, the versatile INTERFACE-1™ hybrid jackets and the thermal INSULA™ hoodies and sweaters have appealed to the middle-aged category of golfers in greater quantities than ever before.
"Having had a strong presence in the market for more than two decades, the perception might be that Galvin Green clothing would appeal more to the older golfer, but this latest data refutes that view and confirms the broad appeal of the ranges across all age groups," said Conor Petters, Marketing Manager for the UK & Ireland.
The latest 2021 Part One range that becomes available this month, reflects the level of interest in lightweight, colourful golf clothing designed to help men, women and junior golfers perform at their best in all weather conditions.
"Pre-orders of the latest range have been strong, and we anticipate a good reaction to the collections from golfers of all ages once courses begin to reopen," Petters added.
To assist retail customers place orders more efficiently this year, the brand has introduced a new, more advanced B2B platform that provides:
Enhanced product information and garment details;
A new streamlined product search function;
An in-depth account dashboard with key statistics and data against previous years;
Simplified order entry; and
Improved account features to view order history, track deliveries and manage invoices.
For details of the service and the new collections, visit www.galvingreen.com.